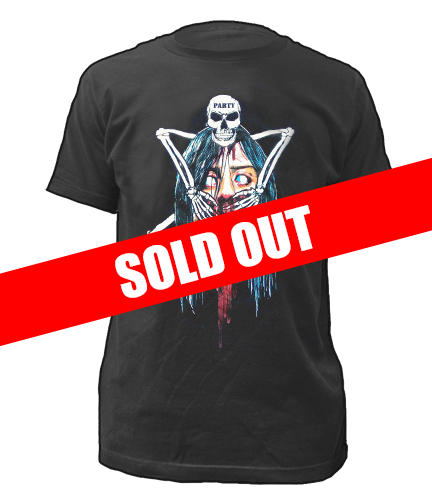 Possessed by Partying Official 2014 Tour T-Shirt
SKU 173S
Product Details
SOLD OUT!
From the vaults!
Andrew unearthed a box of merchandise when moving his touring equipment, and discovered some super rare t-shirts he thought were long gone!
Very, very few of these shirts are available!
High quality black t-shirt with Andrew being embraced by a party skeleton, screen printed in full color on the front, with complete dates from Andrew's 2014 "Possessed by Partying" tour printed on the back.
Get this piece of party memorabilia before it's gone forever - because once these shirts sell out, it will never be made again!
Save this product for later