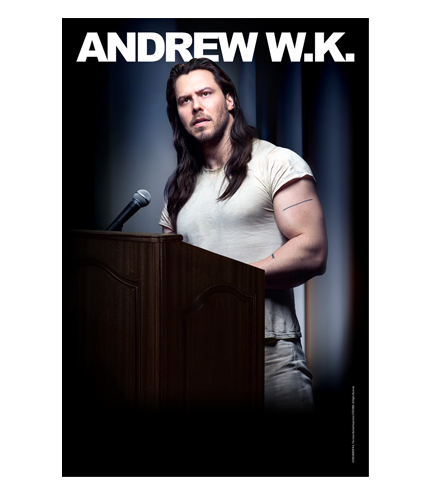 Limited Edition "Power of Partying" Poster
SKU 319U
Product Details
Full-color jumbo glossy poster.
Keep yourself in a party mindset all day, every day with this HUGE 24"x36" full-color poster, featuring the one and only Philosopher of Partying, Andrew W.K., lecturing from his party podium. Look at this poster every morning and every night, and you'll definitely increase your levels of positive party power.

Shipped in a sturdy poster tube.

SIGNED OPTION: Available autographed by Andrew W.K.
***Some autographed items may be slightly damaged due to Andrew's hard partying ways. Some of these autographed items have lived on his tour bus, flown with him on airplanes, and may have frayed corners or slight creases caused by his intense partying.***
Save this product for later