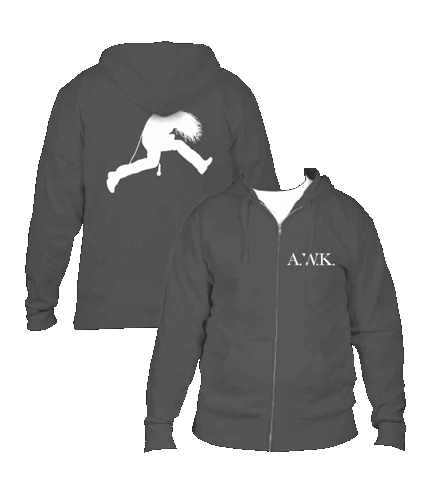 Jumping Hooded Sweatshirt
SKU 053MD
Product Details
SOLD OUT
Black zip up hooded sweatshirt
80% cotton 20% polyester
FRONT: A.W.K. initials printed on left chest in white ink.
BACK: Jumping silhouette logo printed in white ink.
This super rare, limited edition sweatshirt features "Free Jumps" design. It's a chance to own a very special piece of A.W.K. memorbilia before it's gone forever - because once these last few shirts run out, they won't be reprinted ever again.
Save this product for later