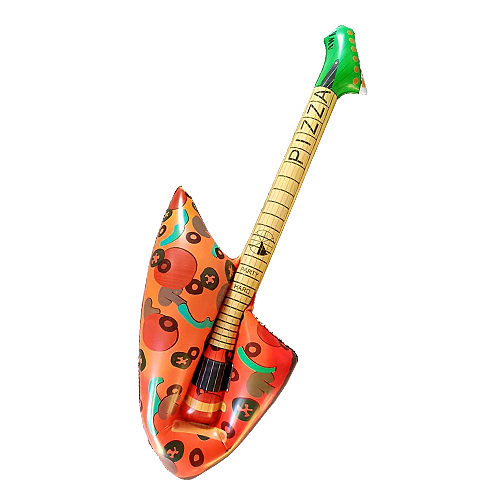 Inflatable Pizza Guitar
SKU 158U
Product Details
Huge! A nearly life size inflatable replica of Andrew's legendary pizza guitar! 42" long x 20" wide.
Three and half feet long, with highly accurate full color pizza details on the front and the bloody nose pattern on the back, just like Andrew's original guitar!
Super high quality custom inflatable creation, makes the perfect stocking stuffer for the most passionate pizza partiers!
Save this product for later