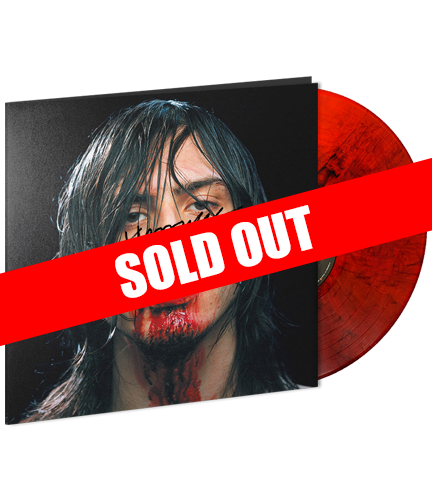 "I GET WET" (Red Vinyl LP) (Limited Edition of 500)
SKU 219U
Product Details
SOLD OUT
-"I GET WET" (Limited Vinyl Edition of only 500 copies)

- (Enjoy The Ride Records/Island Def Jam/Universal) 2019
- LP pressed on special red and black smoke colored vinyl
- Ultra high quality gatefold jacket
- Available autographed by Andrew W.K.
Only 500 copies made! These will sell out fast!
Andrew W.K. is pleased to offer a brand new limited edition vinyl pressing of his beloved debut album, I GET WET. This new pressing is packaged in a deluxe gatefold jacket, with special spot gloss UV coating, bringing out the wet party detail in Andrew's infamous bloody nose.
Limited pressing of only 500 copies on special clear and black swirl colored vinyl!

SIDE A:
1. "It's Time to Party"
2. "Party Hard"
3. "Girls Own Love"
4. "Ready to Die"
5. "Take It Off"
6. "I Love NYC"

SIDE B:
1. "She Is Beautiful"
2. "Party Til You Puke"
3. "Fun Night"
4. "Got to Do It"
5. "I Get Wet"
6. "Don't Stop Living In The Red"

Save this product for later