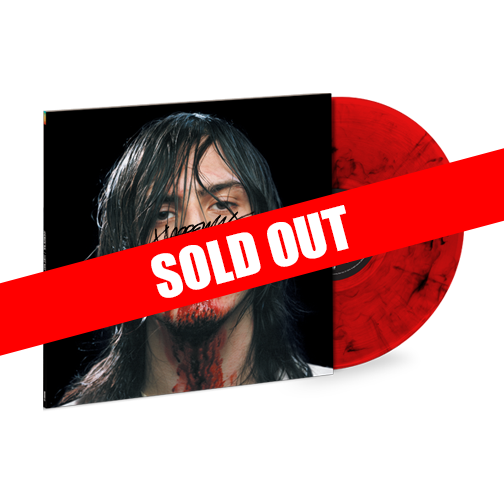 "I GET WET" (Autographed Vinyl LP) (Universal Music Group Repressing)
SKU 221
Product Details
SOLD OUT
"I GET WET" (Colored vinyl LP, autographed)
- Special Island Records/Universal Music Group limited edition repressing of the original 2002 vinyl release!
- Original Island Records album sleeve, label design, and 2-sided full color inner jacket.
- LP pressed on special red and black marble colored vinyl.
- Autographed by Andrew W.K.
- Limited edition of only 500 autographed copies.
Available in its original form for the first time since 2002, Universal Music Group and Island Records teamed up with Andrew to offer a brand new limited edition vinyl repressing of his beloved debut album, I GET WET.
This pressing features the original Island Records layout and design, the original Island Records on disc label, plus it includes the original two-sided full color insert jacket. This original version of the I GET WET vinyl has not been available since 2002!
AUTOGRAPHED across the front in black Sharpie by Andrew.
SIDE A:
1. "It's Time to Party"
2. "Party Hard"
3. "Girls Own Love"
4. "Ready to Die"
5. "Take It Off"
6. "I Love NYC"

SIDE B:
1. "She Is Beautiful"
2. "Party Til You Puke"
3. "Fun Night"
4. "Got to Do It"
5. "I Get Wet"
6. "Don't Stop Living In The Red"

Save this product for later