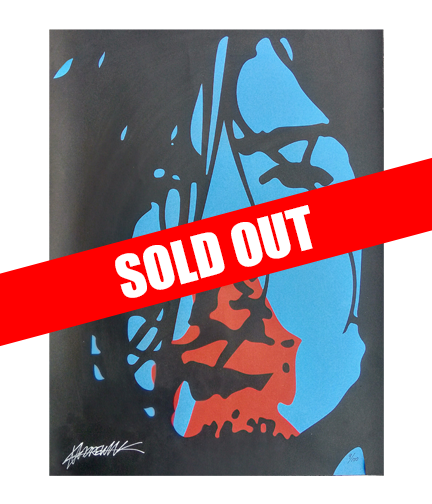 Hand Numbered AUTOGRAPHED Screen Printed Poster ONE-OFF!
SKU 350
Product Details
SOLD OUT
ONLY ONE OF THESE BLUE PAPER POSTERS EXISTS!
- One-of-a-kind Blue Paper print!
- Hand Numbered, Number 9 from the Black Poster set of 100
- Autographed by Andrew W.K.
- Multi-colored print on blue paper
- 18" x 24"
- Super thick 100lb French paper
- Suitable for framing
This is a one-of-a-kind test print on blue paper, from the black paper bloody nose poster series.
This a completely unique, piece of party memorabilia. Number 9/100 was the only poster printed on blue paper. It's from the series of posters usually printed on black paper.
There's only one single blue paper poster in existence.
Shipped in a durable poster tube.
***Some autographed items may be slightly worn due to Andrew's hard partying ways. Some of these special items have lived with Andrew on his tour bus and travels around the world. Because of this, some autographed items may have slight wear.***
Save this product for later