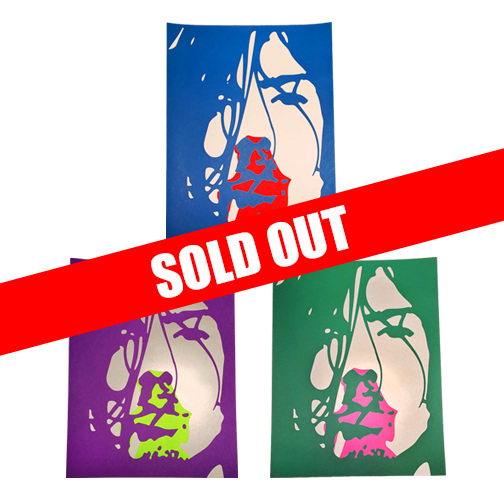 Hand Numbered AUTOGRAPHED Screen Printed 3 Poster Set
SKU 355
Product Details
SOLD OUT!
- Limited edition of 100 total of each poster
- Hand numbered
- Autographed by Andrew W.K.
- Multi-colored screen prints
- 18" x 24"
- Super thick 100lb French paper
- Suitable for framing
This unique screen printed three poster set portrays Andrew's classic bloody nose image in different multi-colored ink combinations on beautiful heavy weight papers.
This superb limited edition set of party posters will keep you in the party mindset, all day, every day.
Every time you look at these posters, you'll feel a surging boost of positive party power!

Shipped in a durable poster tube.

***Some autographed items may be slightly worn due to Andrew's hard partying ways. Some of these special items have lived with Andrew on his tour bus and traveled with him around the world. Because of this, some autographed items may have slight wear.***
Save this product for later