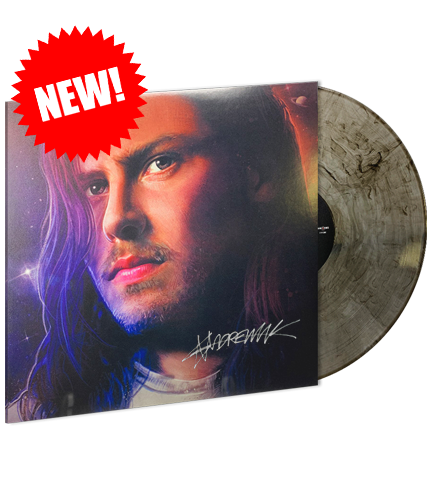 Autographed "THE WOLF" (Clear with Black Swirl Vinyl LP)
SKU 220AUTO
Product Details
ONLY A FEW COPIES REMAINING

- "THE WOLF" (Limited Vinyl Edition of only 700 autographed copies)
- Signed by Andrew W.K. in silver Sharpie
- LP pressed on special clear and black swirl colored vinyl
- Deluxe high quality jacket
The 2nd full length Andrew W.K. album, THE WOLF (originally released in 2003), is finally available on vinyl for the very first time. This limited edition release is packaged in a super high quality jacket, featuring brand new reimagined front cover artwork by famed artist, Josh Bodwell. It's been over 15 years in the making, but now Andrew's second album can finally party on your turn table!
Limited pressing of only 700 copies on special clear and black swirl colored vinyl, signed by Andrew W.K.
SIDE A:
1. "Victory Strikes Again"
2. "Long Live The Party"
3. "Tear It Up"
4. "Free Jumps"
5. "Never Let Down"
6. "Your Rules"

SIDE B:
1. "The Song"
2. "Make Sex"
3. "Totally Stupid"
4. "Really In Love"
5. "The End Of Our Lives"
6. "I Love Music"

Save this product for later