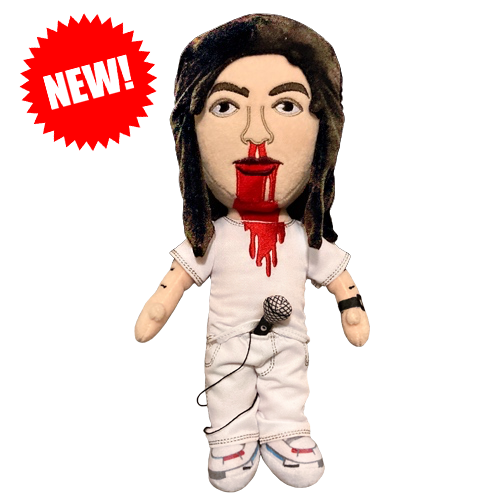 Andrew W.K. Deluxe Plush Doll
SKU 409
Product Details
IN STOCK NOW!
Super-detailed deluxe plush Andrew W.K. doll, featuring Andrew's signature bloody nose and white jeans and t-shirt! Plus, the doll features:
- Andrew's line tattoos
- Digital style wrist watch
- And even a removable wired microphone that tucks into Andrew's waistband!
Approximately 12" tall, and constructed out of various high-quality fabrics and plush materials. Sturdy, strong, and ready to party!

Makes an excellent gift for the special partier in your life!
Save this product for later