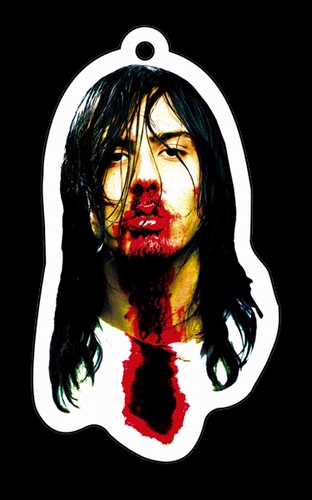 Air Freshener
SKU 001
Product Details
SMELL PARTIER with the official Andrew W.K. air freshener!
This genuine high-quality air freshener is similar to "Little Trees" and other hanging fresh scent air deordorizers, except that it's the ONLY air freshener with the smell and shape of PARTYING! Custom blended with a pure pine aromatic scent, you'll always have the feeling of party in the air!
Made of two-ply, thick durable cardstock!
Double-sided full color design, with a black elastic band for hanging anywhere!
Custom packaging and design!
Use it in your car, in your locker, in your bathroom, on even on your beltloop! Makes anything and everything SMELL PARTIER!
Save this product for later